Australian Explorer
Circumnavigation of Australia in 2024
No longhaul flights needed. Get onboard Pacific Explorer and circumnavigate Australia on this first of a kind cruise for P&O Cruises.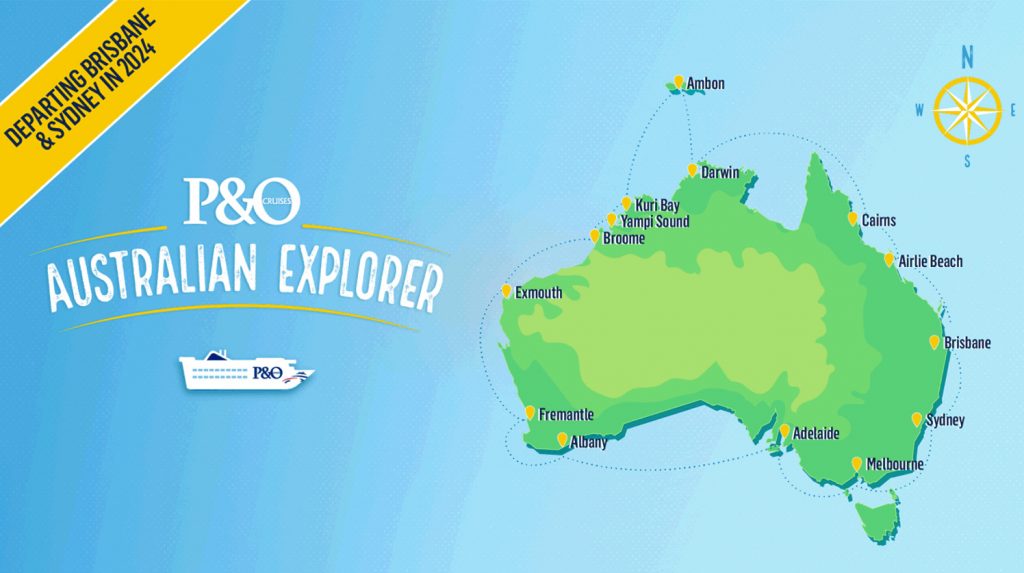 About P&O Cruises
P&O Cruises are one of kiwi's favourite cruise lines of all time. For almost 90 years P&O have been taking Aussies and Kiwis on dream holidays filled with days and nights of great countries and ports to visit, world class dining & entertainment onboard, all in a relaxed style. Ideally suited to couples, friends travelling together and families, there is a cruise to suit all. 
Includes
* Cruise itinerary as shown 
* All meals onboard
* Port Taxes and Government Fees
Price
Please give us a call on 0800 487 549 and we can find the best price for your chosen cabin type.  This cruise will sell out well in advance, so do not delay. 
Where will my cabin be?
Talk to Ocean Escapes and we can discuss the many different options you can pick from, and ensure you get the best available cabin location to suit your needs.
Travel dates
04 June 2024
Terms and Conditions
Prices shown unless otherwise stated are in NZ$, and are subject to currency fluctuations and are for payment by cash, Eftpos, direct deposit or cleared cheque only.  Credit Card payments are also accepted but will incur a small surcharge, please enquire.   Please check with Ocean Escapes for current availability and pricing on your chosen sailing. Airfares are not included.